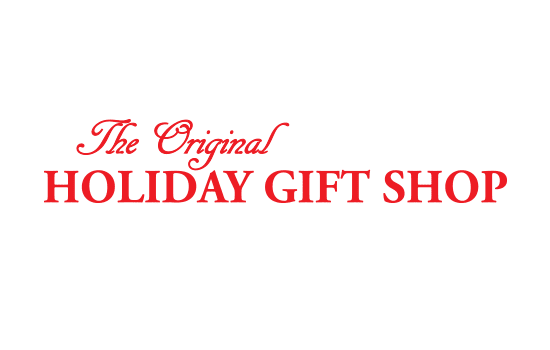 Make the holidays extra special for your school's children with the gift shop program that lets children experience the thrill of "secretly" buying gifts for family and friends.
Fun Services would like to think of our Santa's Secret Shop ® and Holiday Gift Shop ® program as a "major purchase" for you and your school children.  Make sure to shop around!
Don't just take our word for it.  See what our customers have to say about us.  You'll discover that we're not the only one's that think we're pretty cool.  Not bragging or anything 🙂
10 Easy Steps to Holiday Fun!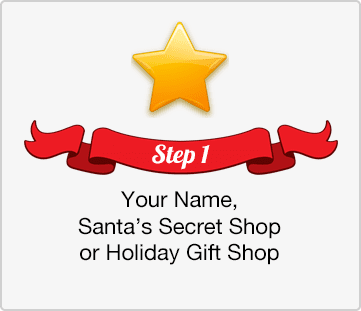 Both offer the same great service and gift line. One just has a more generic name for those schools that prefer one.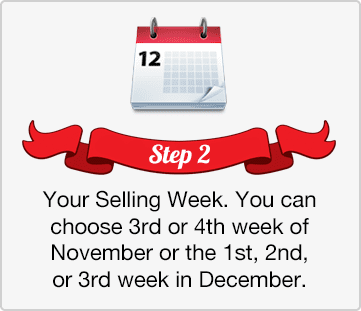 You can choose the week after Thanksgiving or the 1st, 2nd, or 3rd week in December. If these dates don't work for you, just let us know and we can work with you to find dates that do work.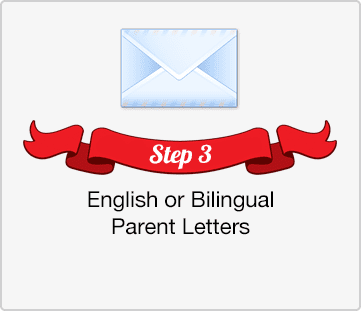 You get to choose if your parent letters come in all English or Bilingual.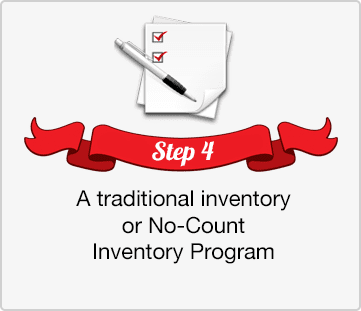 With the traditional inventory, you will need to count in and count out your inventory. With this option, you can mix and match your mark-up. If you would like an easier program, go with the no-count inventory program and choose one straight mark-up.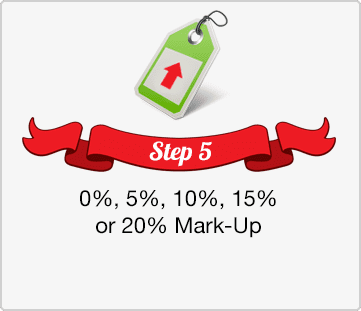 These are our most common mark-ups. If you are running a gift shop as a service to your students, you may prefer a 5% mark-up. If you would like to earn more money for your school, go with the 20% mark-up.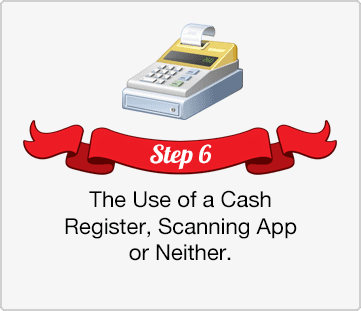 You can choose a scanning register, scanning App or neither. 50% of schools prefer a calculator.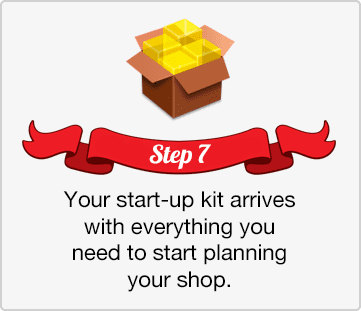 Your Start Up kit arrives with everything you need to start planning your shop, including…Step by Step Promotional Guide, full color Parent Letters with parental infomercial on QR Code, Money Envelopes, and Posters.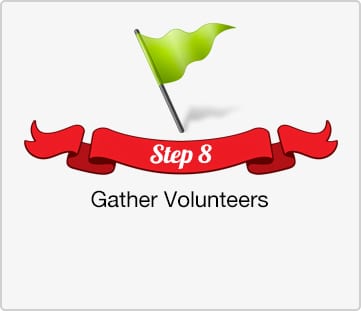 Volunteers will help your shop run smoothly. They are there to help guide the students through choosing the perfect gifts for the special people in their lives.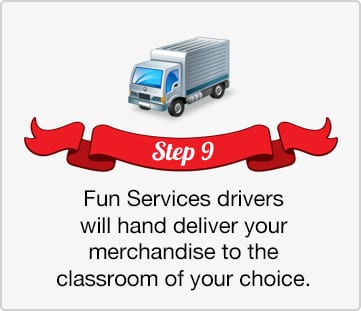 Fun Services Drivers will hand deliver your merchandise to the classroom of your choice along with…Your merchandise you will receive an instructional packet, Tablecloths, Door Panels, Gift labels for each item, Cash Register, Thank You Shopping bags to carry gifts home and MOST IMPORTANT our Mylar Self-Sealing "To/From" Gift Bags for each item purchased.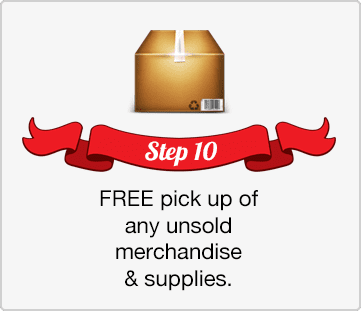 If you run low on certain items or supplies you can can fax, email or call us on our Toll Free 800# to place a Re-Order. All orders will be delivered same day.
Learn More About The Program.
Our Santa's Secret Shop® and Holiday Gift Shop® are truly the best programs offered for your students! Fun Services provides you with everything needed for a successful "Shop" that is "Fun" for your students. When you're making a major purchase for yourself, don't you usually "shop around" to be sure you're getting the Best Deal… Customer Service, Quality, Value and Price? In your shopping process, don't you find that there is always a difference?
Fun Services would like to think of our Santa's Secret Shop ® and Holiday Gift Shop ® program as a "major purchase" for you and your school children. Please do not commit to one program without "shopping around" to see what we offer.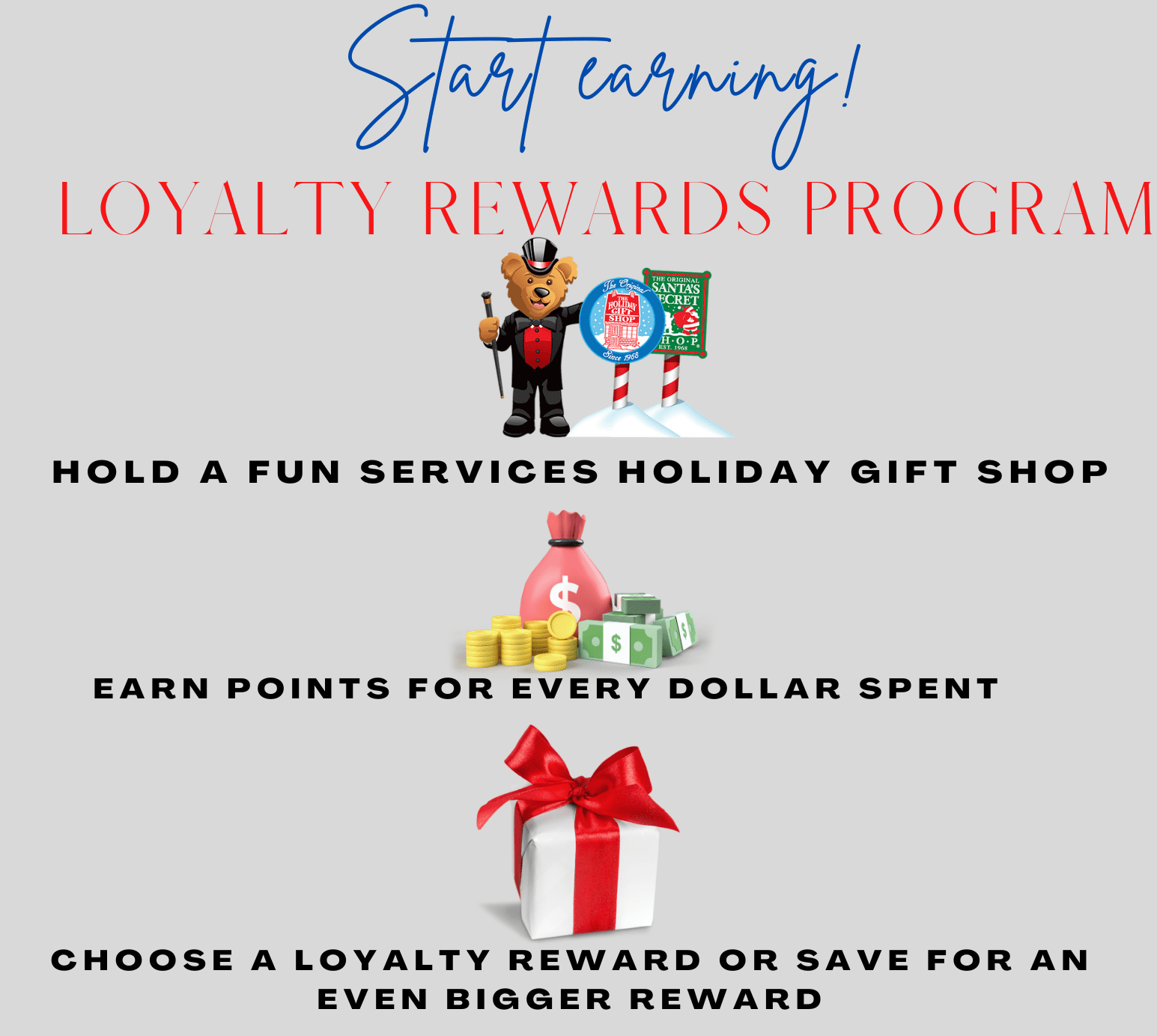 Call Today to Take Advantage of Our Early Bird Sign-Up Incentives
Date availability is limited.  Offer is available while supplies last.